Valentine's Day
Picnic at Sunset with your Ku'uipo
Black Rock Kitchen invites you to experience the beauty of Maui with a Valentine's Day picnic for two. Plan the perfect spot for romance and let us do the rest.
Our picnic basket includes charcuterie with assorted cheeses & premium dried cured meats, chocolate covered strawberries, your choice of one (1) 375ml chardonnay, cabernet sauvignon or sparkling wine, and a Sheraton Maui beach mat perfect for lounging while you escape into paradise. Memories last a lifetime - let us make this Valentine's Day unforgettable.
Reserve your basket today: 808-662-8059
100 PER PICNIC BASKET, not including tax & gratuity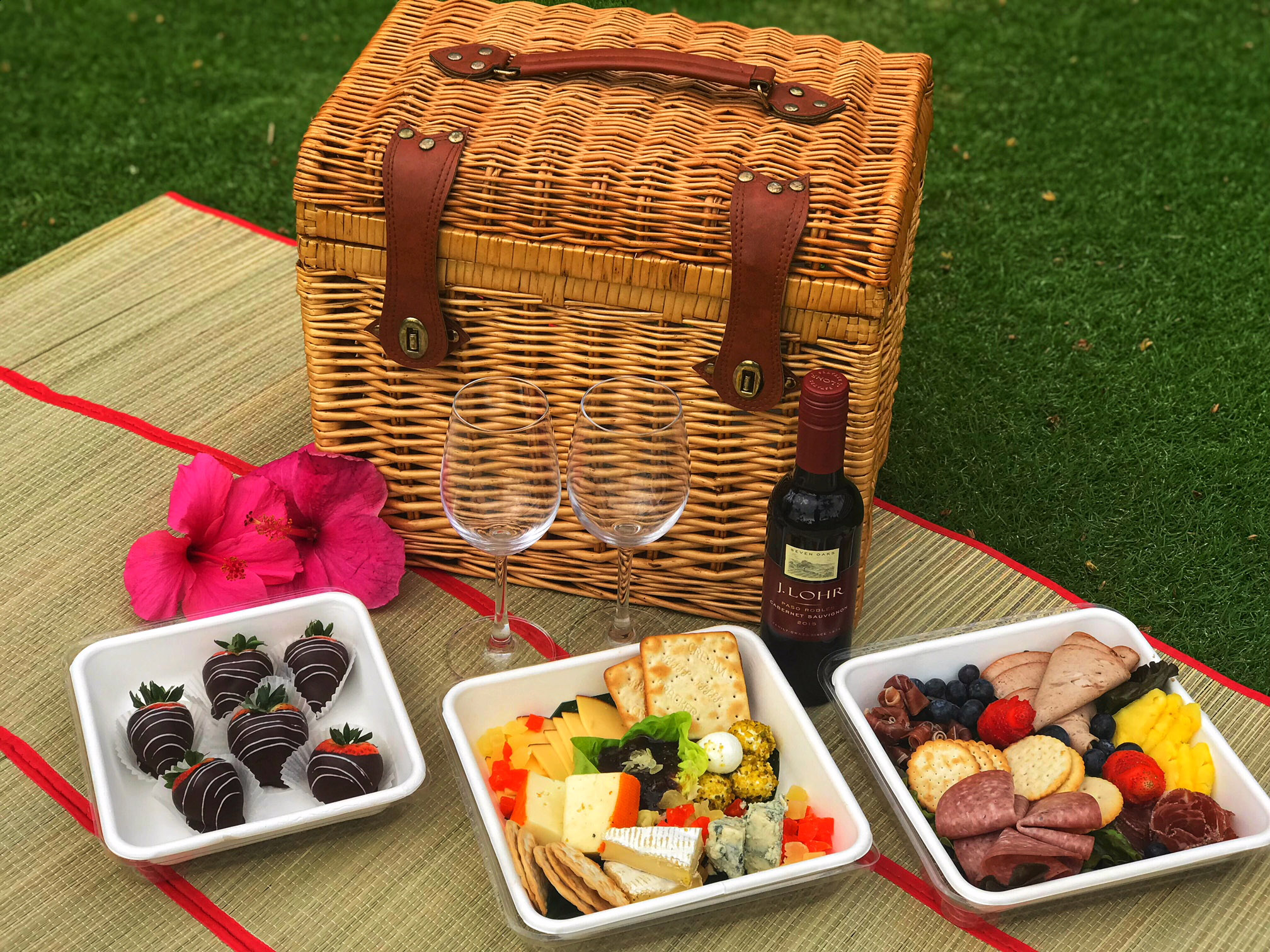 Culinary Experiences
Beachside S'mores
At Sheraton Maui Resort & Spa, even the beachside s'mores roast comes with island flavor. Indulge that sweet tooth and snag a traditional or local s'mores kit and roast away at the resort's beachfront fire pits.
The local kit comes stocked with Maui cookies, macadamia nut pieces, coconut flakes, li hing mui sugar, bananas, pineapple, strawberries and chocolates…along with graham crackers and marshmallows, of course! The only thing sweeter than dessert? Your view of Pu'u Keka'a and Lanai in the distance! Call 808-622-8059 to arrange for a s'mores kit.
Traditional: Featuring classic s'mores ingredients, including graham crackers, marshmallows, a selection of chocolates, cookies, cinnamon and sprinkles. $45
Local Style: Featuring flavors of Hawaii, with fresh sliced pineapple, strawberries, bananas, chopped macadamia nuts, sweet coconut flakes, li hing mui sugar, Maui cookies, chocolates, marshmallows and graham crackers. $60
The resort's fire pits are open nightly from 6 - 9 PM.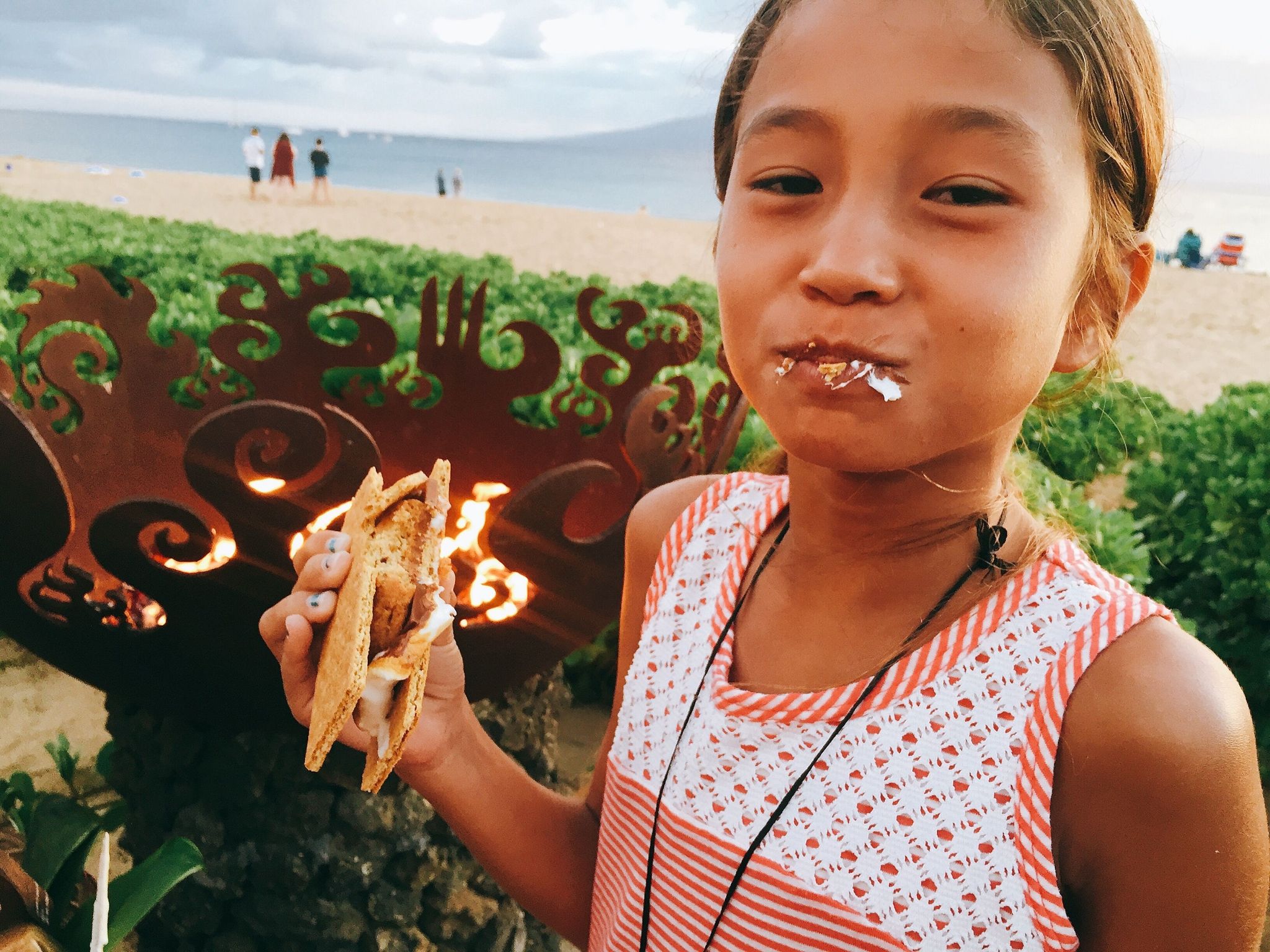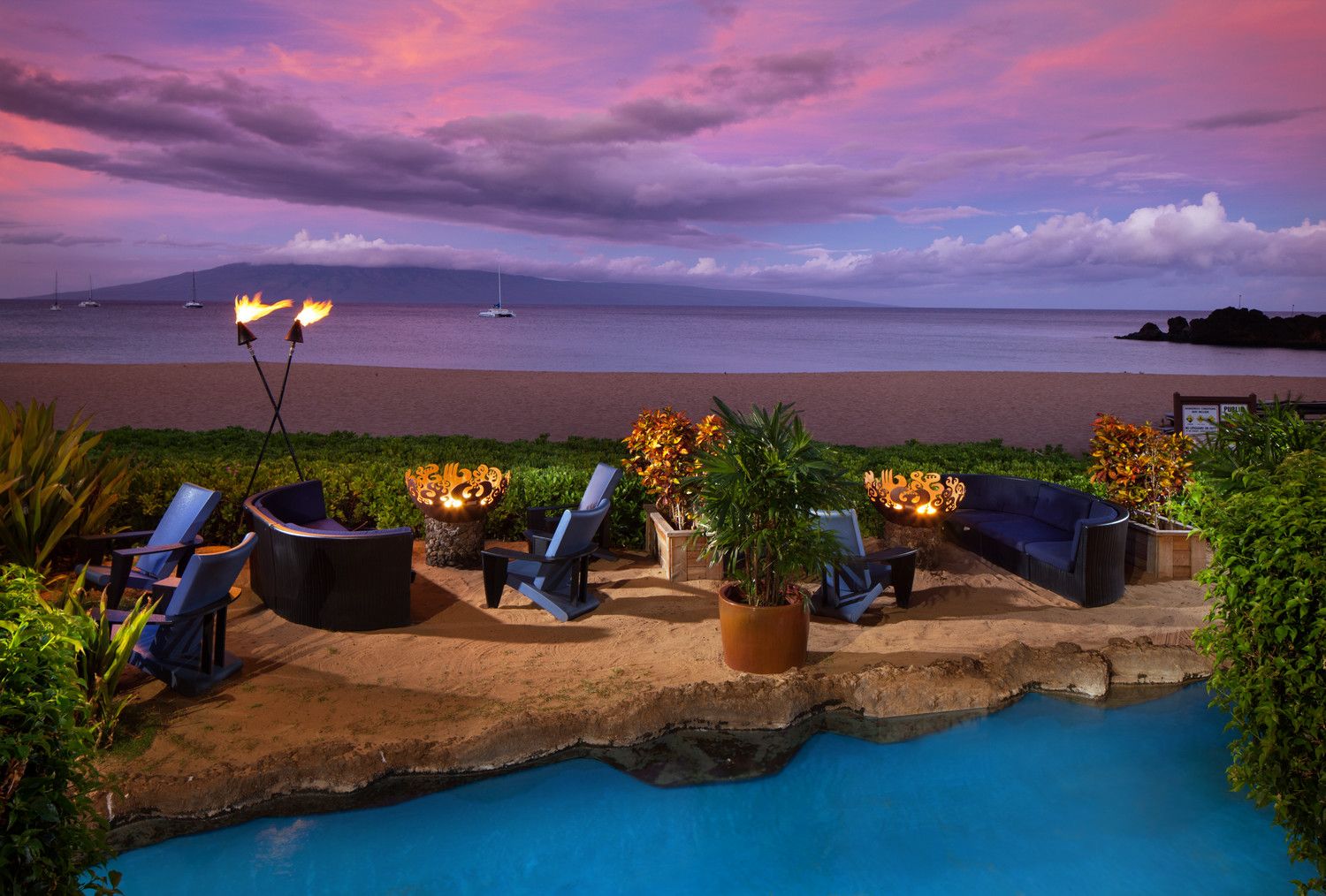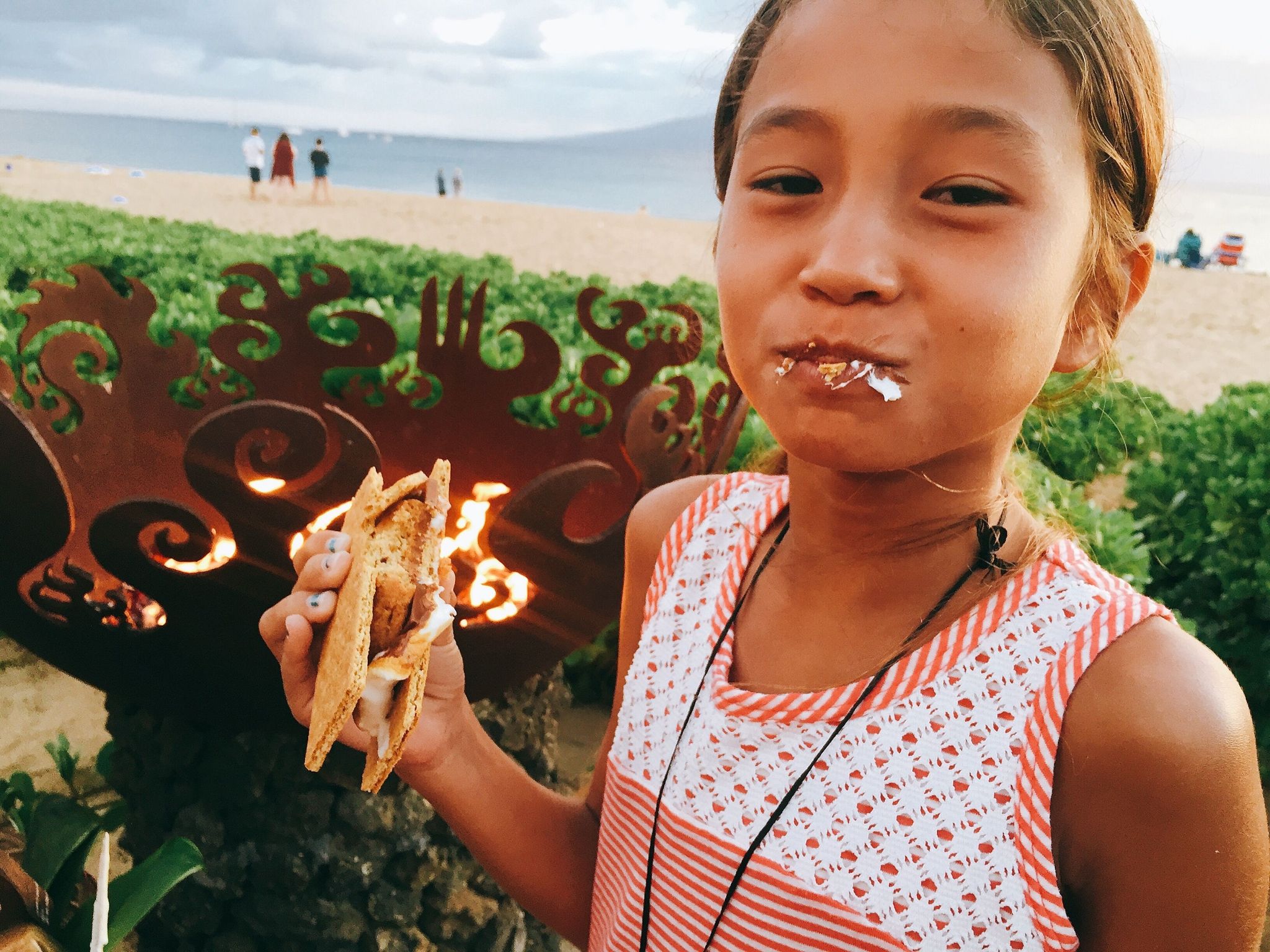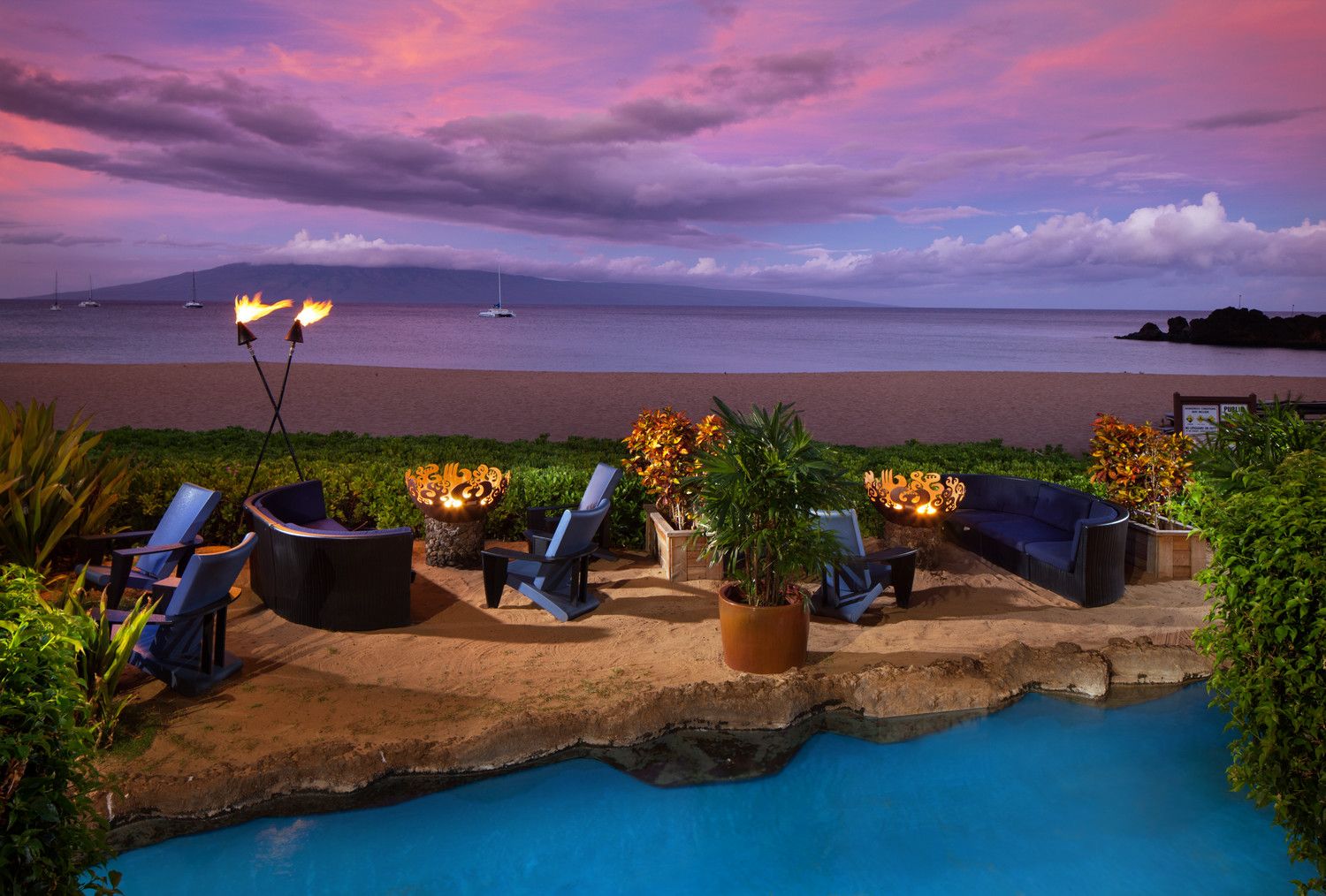 Dinner Under the Stars
Dinner Under the Stars offers a romantic setting for couples to savor an elegant multi-course dinner and tropical inspired cocktail and wine menu, all while gazing at blankets of stars above. Menu selections ("heart", "heavenly star", and "my love") include four and five-course dinners featuring filet mignon, fresh island fish and delicious desserts. Dinner Under the Stars also includes a private butler to assist throughout the evening.