Holidays & Special Events
Mother's Day
Join Sheraton Maui Resort & Spa on Sunday, May 13 for a Mother's Day brunch celebration!

Reservations for brunch at Black Rock Kitchen are available from 6:30 AM - 1 PM, and Blinnk Photography will be on-hand to capture special moments between family and friends. Brunch is $55 per adult, and $27 per child, ages 6 - 12, excluding tax and gratuity.
Guests can also create a fresh Haku lei for mom or for yourself at our Mother's Day haku lei workshop hosted by Haku Maui. To participate, a small haku lei is priced at $20+ and the workshop takes between 15 - 25 minutes. Reservations must be booked through concierge, as space is limited.
For reservations, call 808 921 4600.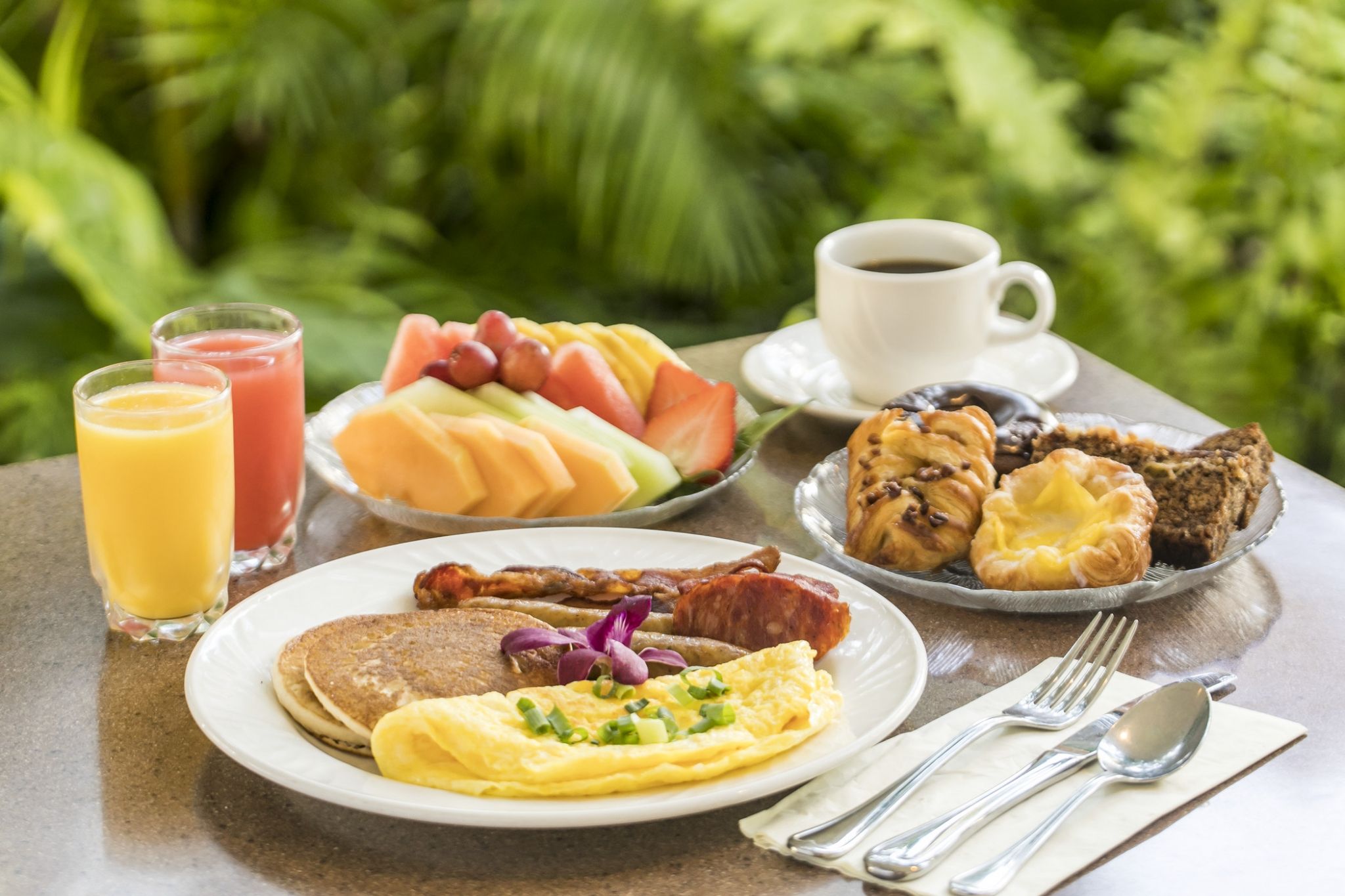 Turf Meets Surf Chef Collaboration
Saturday, May 26 at 5:30 PM
Celebrate Hawaii's culinary influences from Portugal and the Iberian Coast at a one-night only chef collaboration dinner at the Sheraton Maui Resort & Spa in Ka'anapali, presented by Ka'anapali Beach Resort Association.

Join us as Sheraton Maui's Executive Chef Lyndon Honda and Ka'anapali Beach Hotel's Executive Chef Tom Muromoto welcome Chef Lino Oliveira and Christian Mena of Edmonton's SABOR Restaurant to the Hawaiian islands. The four course dinner with wine pairings will showcase locally grown produce, sustainable seafood and farm-raised proteins.

Ticket price of $96+tax (already inclusive of gratuity) includes light welcome pupus and drinks, four-course plated dinner paired with wine, and dessert.
More details and full menu to come!
To purchase tickets, visit Eventbrite.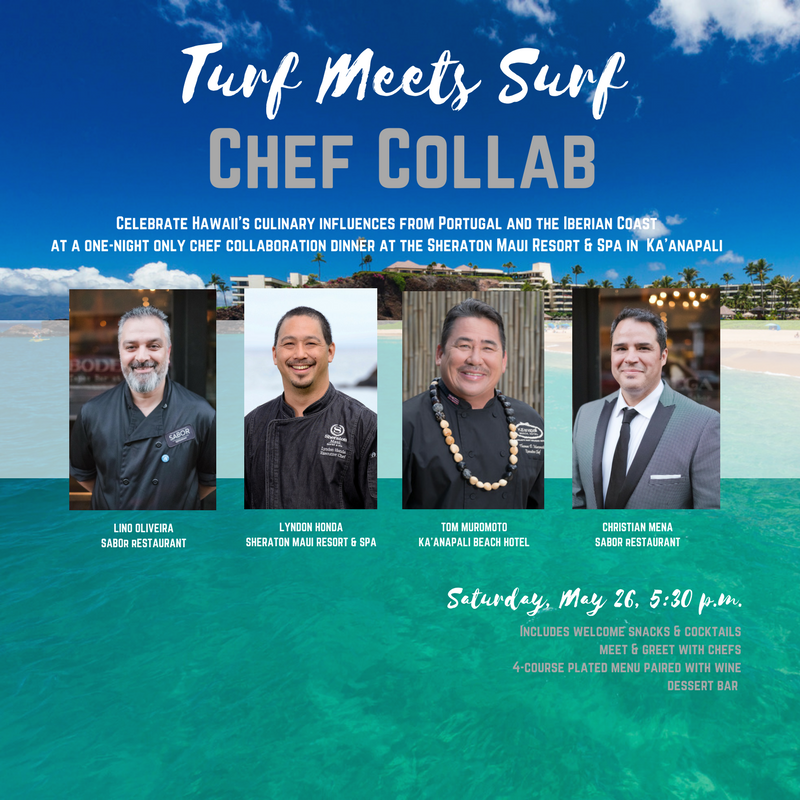 Culinary Experiences
Beachside S'mores
At Sheraton Maui Resort & Spa, even the beachside s'mores roast comes with island flavor. Indulge that sweet tooth and snag a traditional or local s'mores kit and roast away at the resort's beachfront fire pits.
The local kit comes stocked with Maui cookies, macadamia nut pieces, coconut flakes, li hing mui sugar, bananas, pineapple, strawberries and chocolates…along with graham crackers and marshmallows, of course! The only thing sweeter than dessert? Your view of Pu'u Keka'a and Lanai in the distance! Call 808-622-8059 to arrange for a s'mores kit.
Traditional: Featuring classic s'mores ingredients, including graham crackers, marshmallows, a selection of chocolates, cookies, cinnamon and sprinkles. $45
Local Style: Featuring flavors of Hawaii, with fresh sliced pineapple, strawberries, bananas, chopped macadamia nuts, sweet coconut flakes, li hing mui sugar, Maui cookies, chocolates, marshmallows and graham crackers. $60
The resort's fire pits are open nightly from 6 - 9 PM.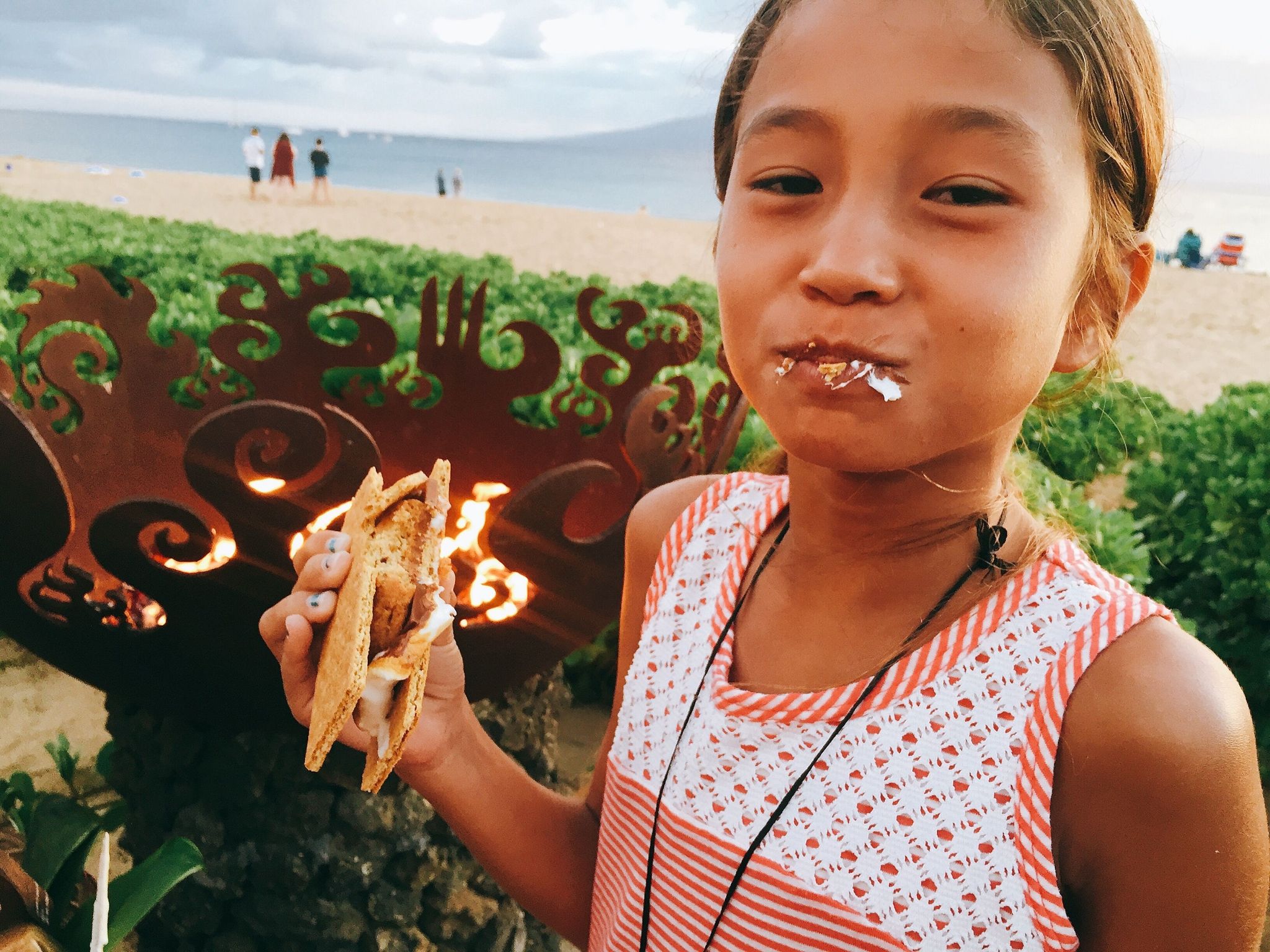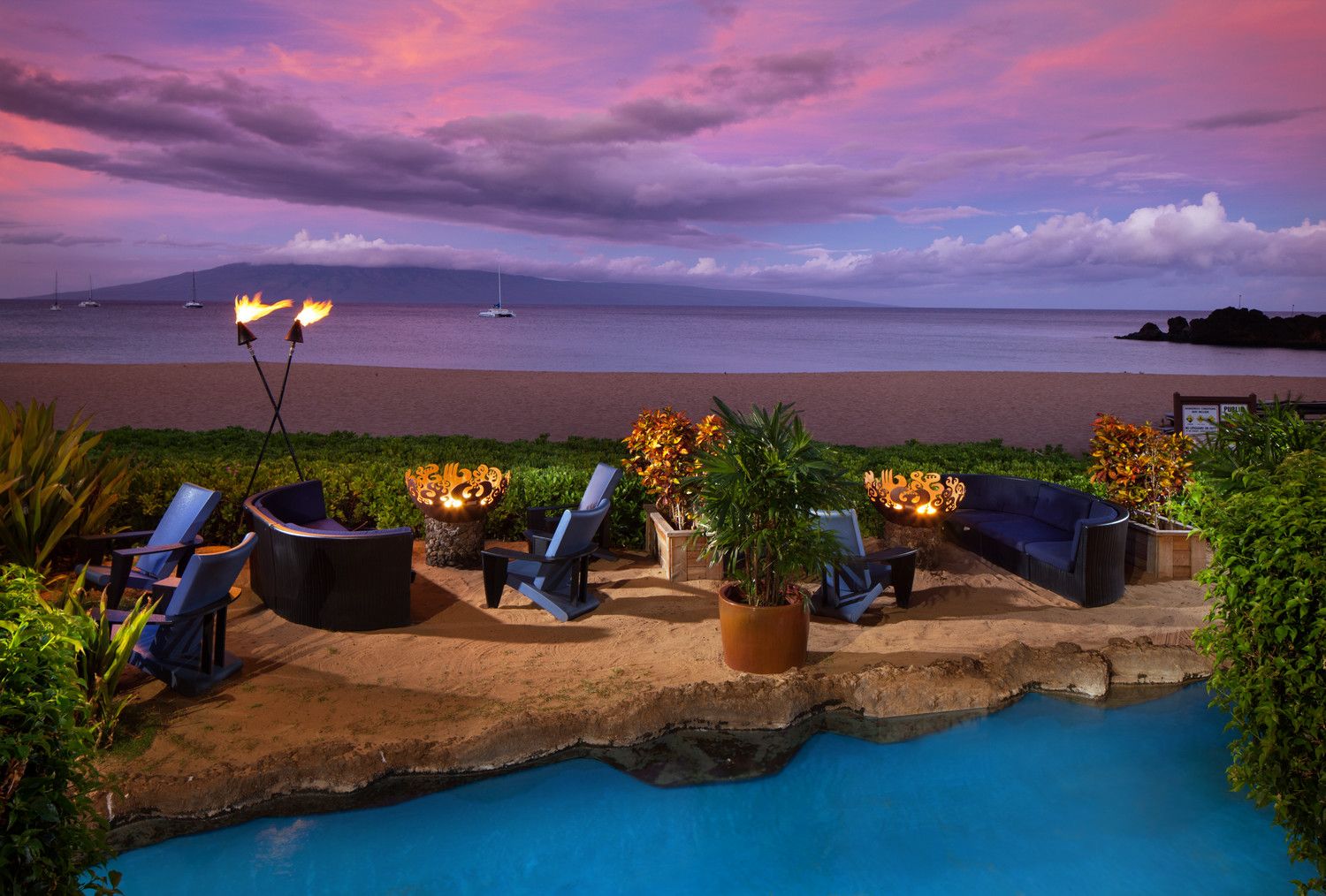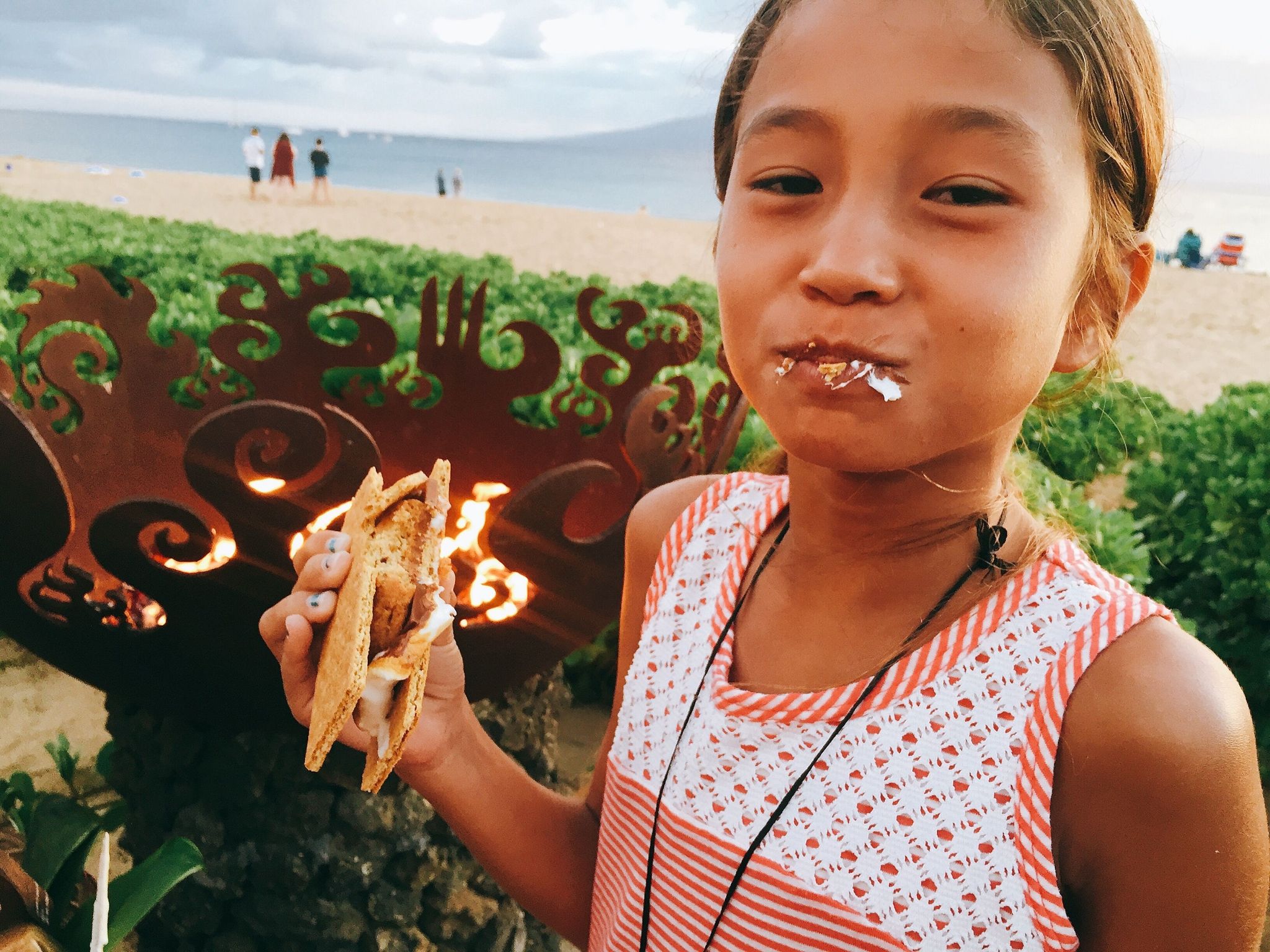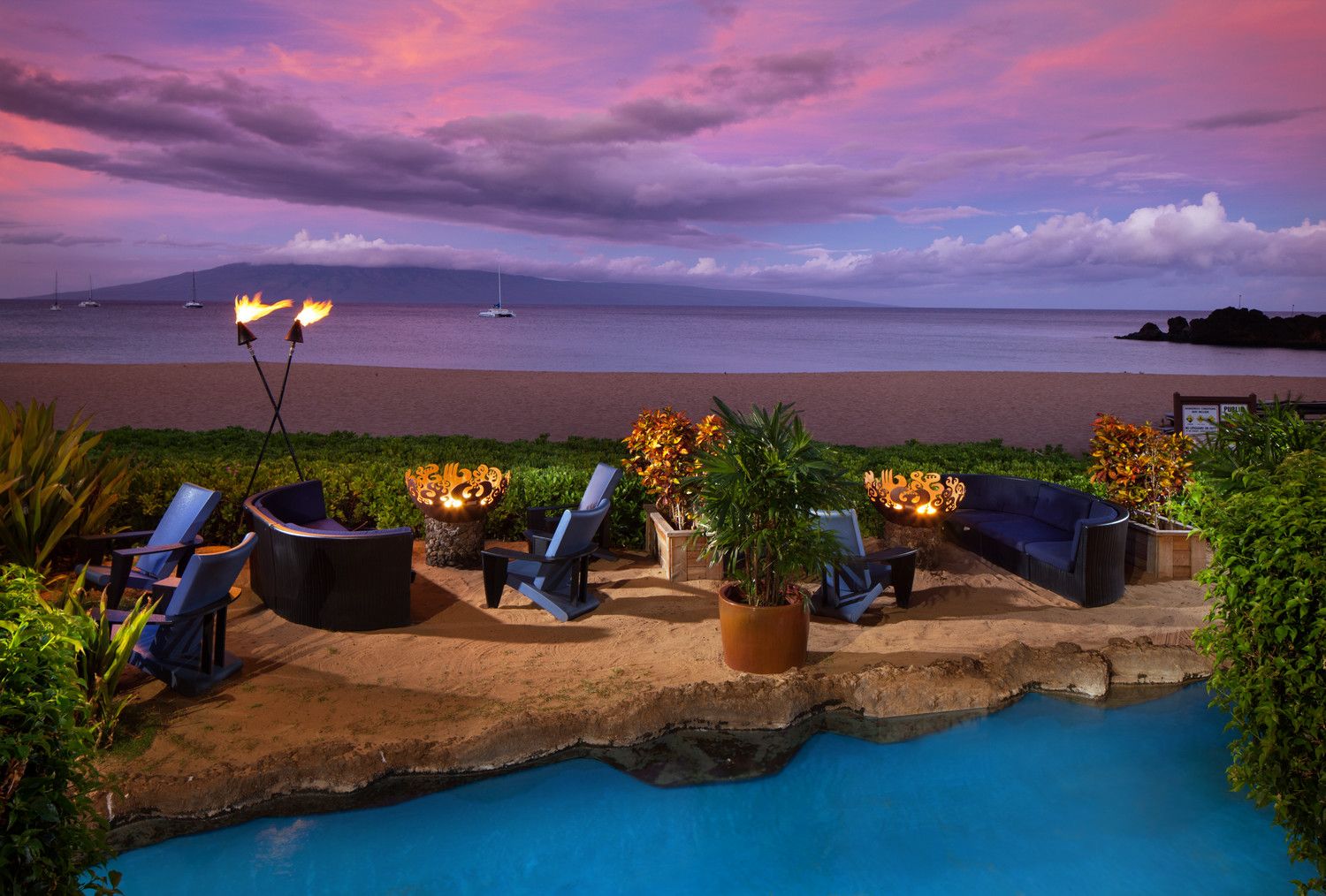 Dinner Under the Stars
Dinner Under the Stars offers a romantic setting for couples to savor an elegant multi-course dinner and tropical inspired cocktail and wine menu, all while gazing at blankets of stars above. Menu selections ("heart", "heavenly star", and "my love") include four and five-course dinners featuring filet mignon, fresh island fish and delicious desserts. Dinner Under the Stars also includes a private butler to assist throughout the evening.