Upcoming Events
Pa'ina at Keka'a: Sundays in July
Sundays in July (July 9, July 16, July 23, July 30)
Join Sheraton Maui Resort & Spa for Pā'ina at Keka'a, a Maui-style take on the classic clambake, with tap takeovers from Lahaina-based Koholā Brewery and live music from local duo Brian & Meryl.
The Pā'ina at Keka'a clambake includes clams, shrimp, mussels, crawfish, corn on the cob, potatoes and Portuguese sausage simmered in a Koholā Brewery beer broth, featuring the brewery's Kai Ala Belgian Style Farmhouse Ale.
Not a seafood lover? Grilled selections like chicken, barbecue ribs and steak are also included.
$55 per adult, includes one Koholā beer, $25 per child, ages 6 – 12, plus tax & gratuity
For reservations, call 808 662 8059 or x38059 from within the resort.
*Please note that the regular Black Rock Kitchen dinner menu will not be on offer on these evenings.Black Rock Kitchen will only be offering the Pā'ina at Keka'a menu on July 9, July 16, July 23 and July 30. Menu subject to change based on availability.
Experience Island Ingredients
CULTURE & CULINARY SERIES
A gourmet experience highlighting Hawaiian culture, locally-sourced ingredients and island beverages. Each event highlights one ingredient, with Sheraton Maui Resort & Spa's Cultural Advisor Jack Stone discussing the history and cultural significance of the ingredient, while Executive Sous Chef Chris Lederer leads a cooking demo, creating a delicious dish with the featured ingredient for tasting. Custom craft beer pairings from Maui Brewing Company will also be presented.
DISTILLER SERIES
Led by Mark Nigbur, master distiller of Hali'imaile Distilling Company, who will educate guests on the company's locally made Pau Maui Vodka, FID Street Gin and Paniolo Whiskey, while a local mixologist mixes craft cocktails to sample. Chef Lederer will create a complimentary pupu menu, with ingredients and flavors that accentuate the cocktail combinations.
EVENT DATES
All events are complimentary & take place from 5:30 - 6:30 PM at Black Rock Lounge
CULTURE & CULINARY SERIES
July 11 & July 25
August 8 & August 22
DISTILLER SERIES
June 29
July 13 & July 27
August 10 & August 24
Participating guests can take advantage of happy hour drink pricing from 5:30 – 6:30 PM, and 25% off food for dinner afterwards at Black Rock Lounge or Black Rock Kitchen.
Culinary Experiences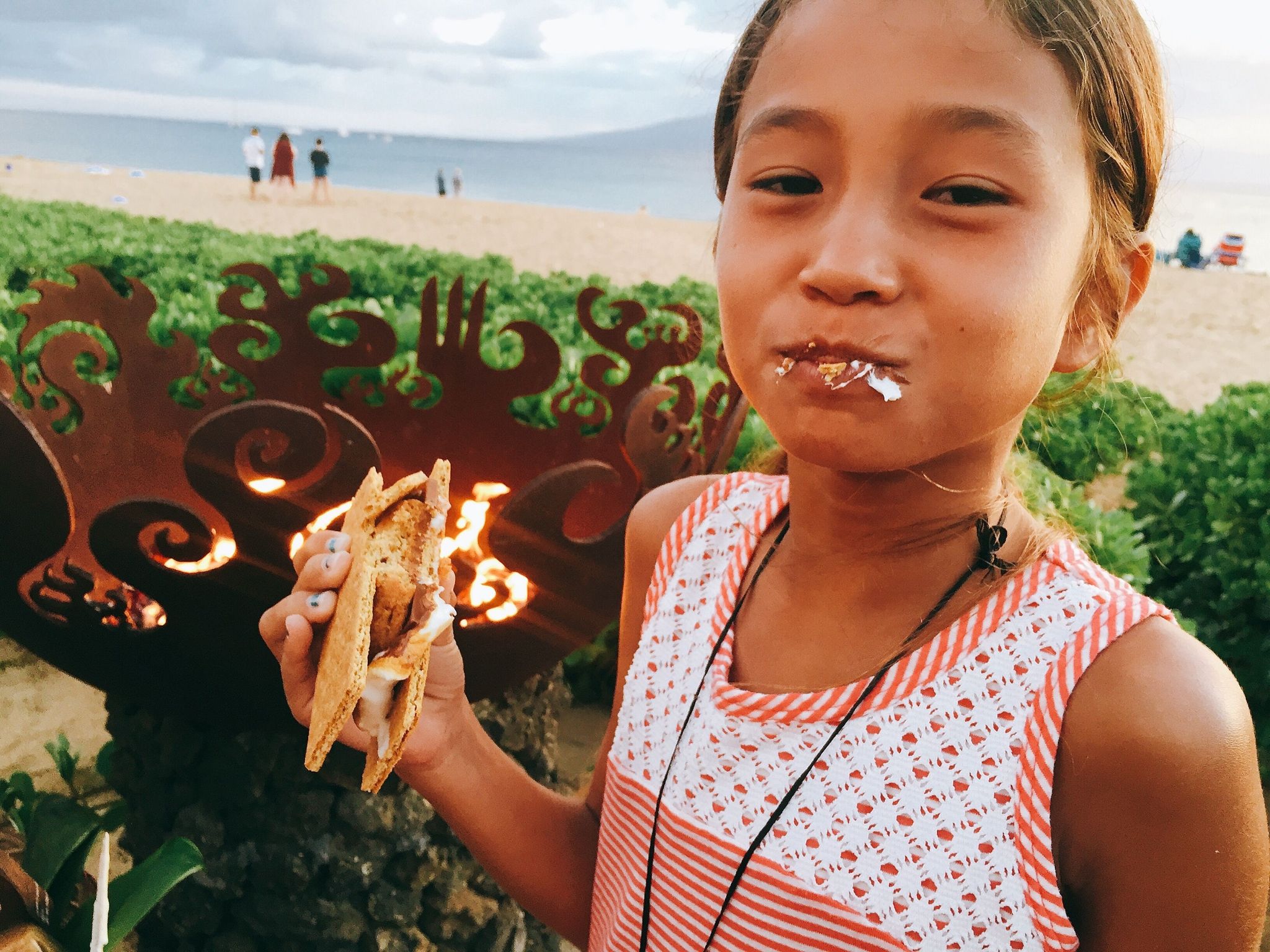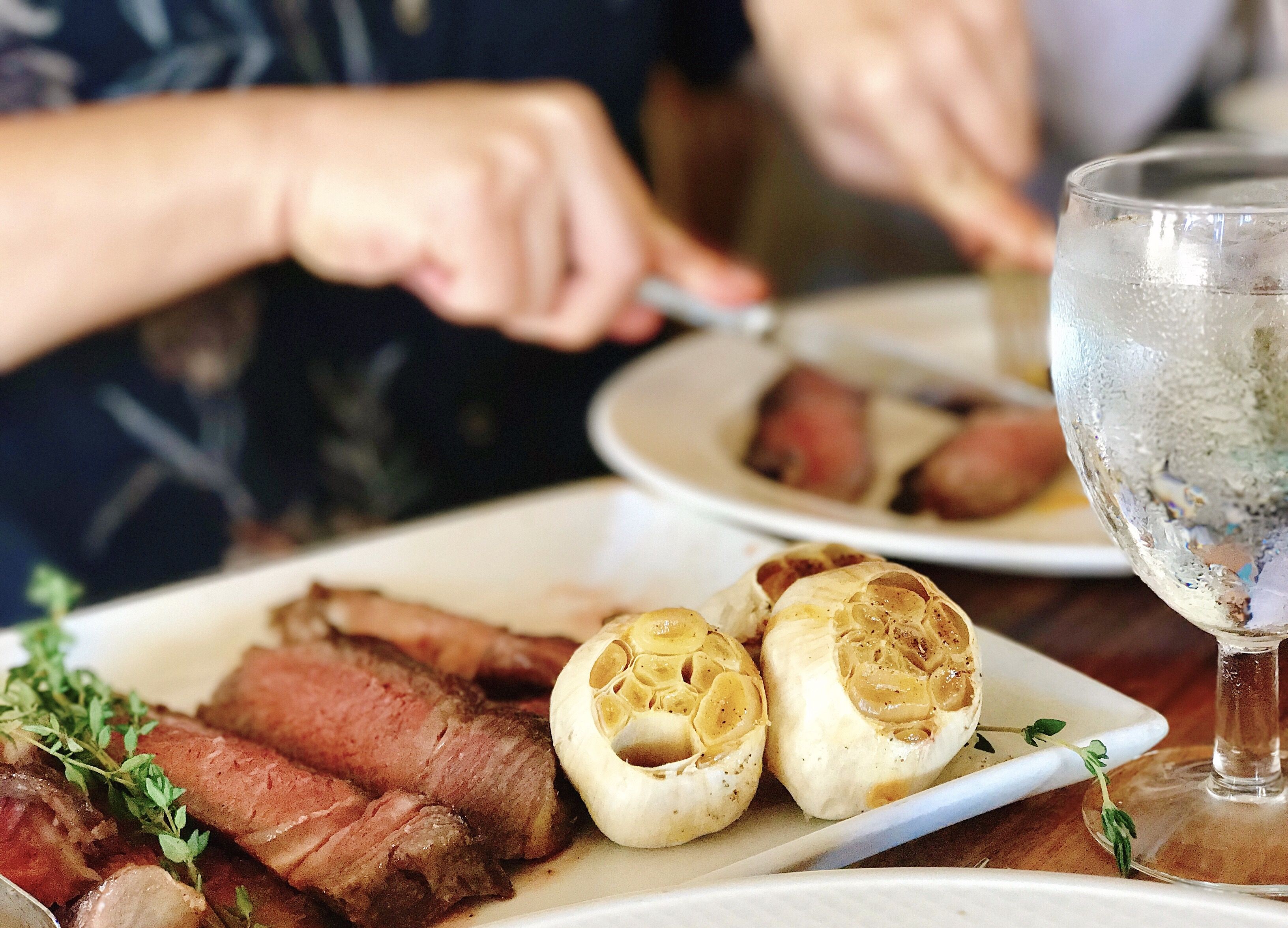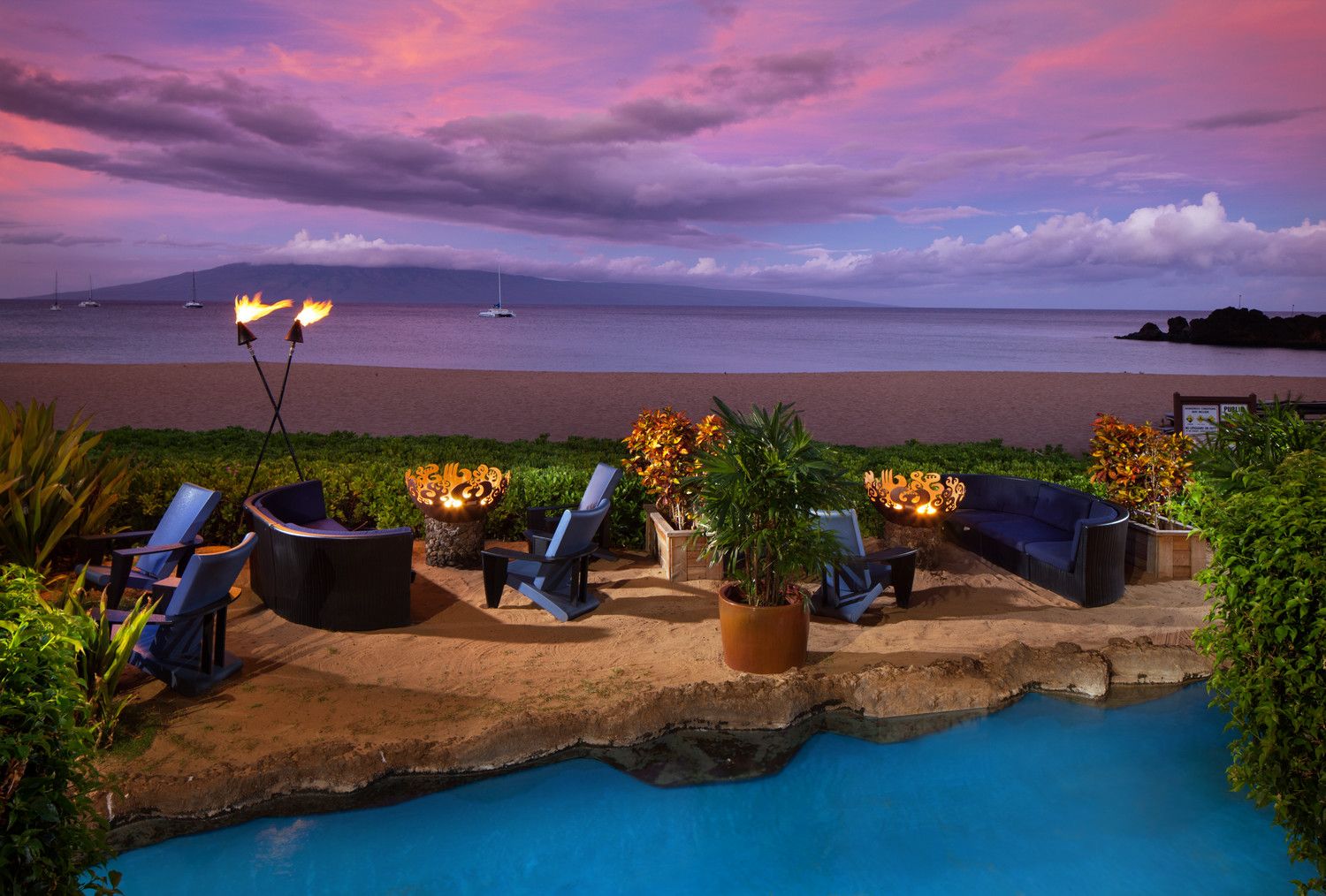 Beachside S'mores
At Sheraton Maui Resort & Spa, even the beachside s'mores roast comes with island flavor. Indulge that sweet tooth and snag a traditional or local s'mores kit and roast away at the resort's beachfront fire pits.
The local kit comes stocked with Maui cookies, macadamia nut pieces, coconut flakes, li hing mui sugar, bananas, pineapple, strawberries and chocolates…along with graham crackers and marshmallows, of course! The only thing sweeter than dessert? Your view of Pu'u Keka'a and Lanai in the distance! Call 808-622-8059 to arrange for a s'mores kit.
Traditional: Featuring classic s'mores ingredients, including graham crackers, marshmallows, a selection of chocolates, cookies, cinnamon and sprinkles. $45
Local Style: Featuring flavors of Hawaii, with fresh sliced pineapple, strawberries, bananas, chopped macadamia nuts, sweet coconut flakes, li hing mui sugar, Maui cookies, chocolates, marshmallows and graham crackers. $60
The resort's fire pits are open nightly from 6 - 9 PM.
'Ohana Table at Black Rock Kitchen
The 'Ohana Table at Black Rock Kitchen is family-style dining concept for parties of eight to 10 guests, and provides larger parties an effortless way to enjoy dinner at the resort's signature restaurant.
Priced at $89 per adult and $30 per child, ages 6 - 12, plus tax and gratuity, the menu includes choice of two starters, two entrees and two desserts per party, all of which are served family-style. Guests work with the resort's restaurant sales manager in advance to select their ideal menu from a list of options, curated by the resort's Executive Sous Chef Chris Lederer.
Reservations for the 'Ohana Table must be made at least 24 hours in advance. For reservations, call 808-662-8059
Dinner Under the Stars
Dinner Under the Stars offers a romantic setting for couples to savor an elegant multi-course dinner and tropical inspired cocktail and wine menu, all while gazing at blankets of stars above. Menu selections ("heart", "heavenly star", and "my love") include four and five-course dinners featuring filet mignon, fresh island fish and delicious desserts. Dinner Under the Stars also includes a private butler to assist throughout the evening.