Pools and Beaches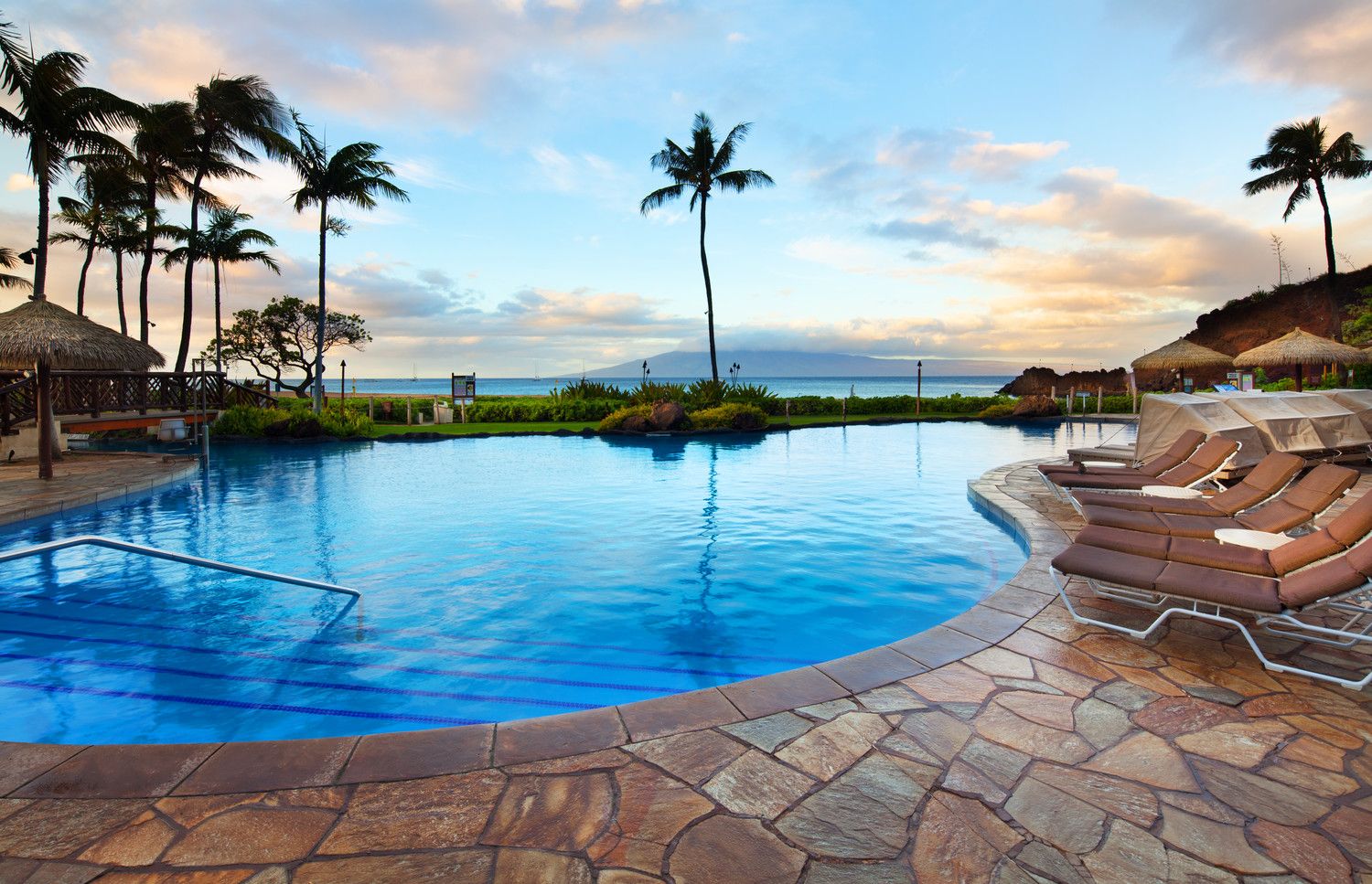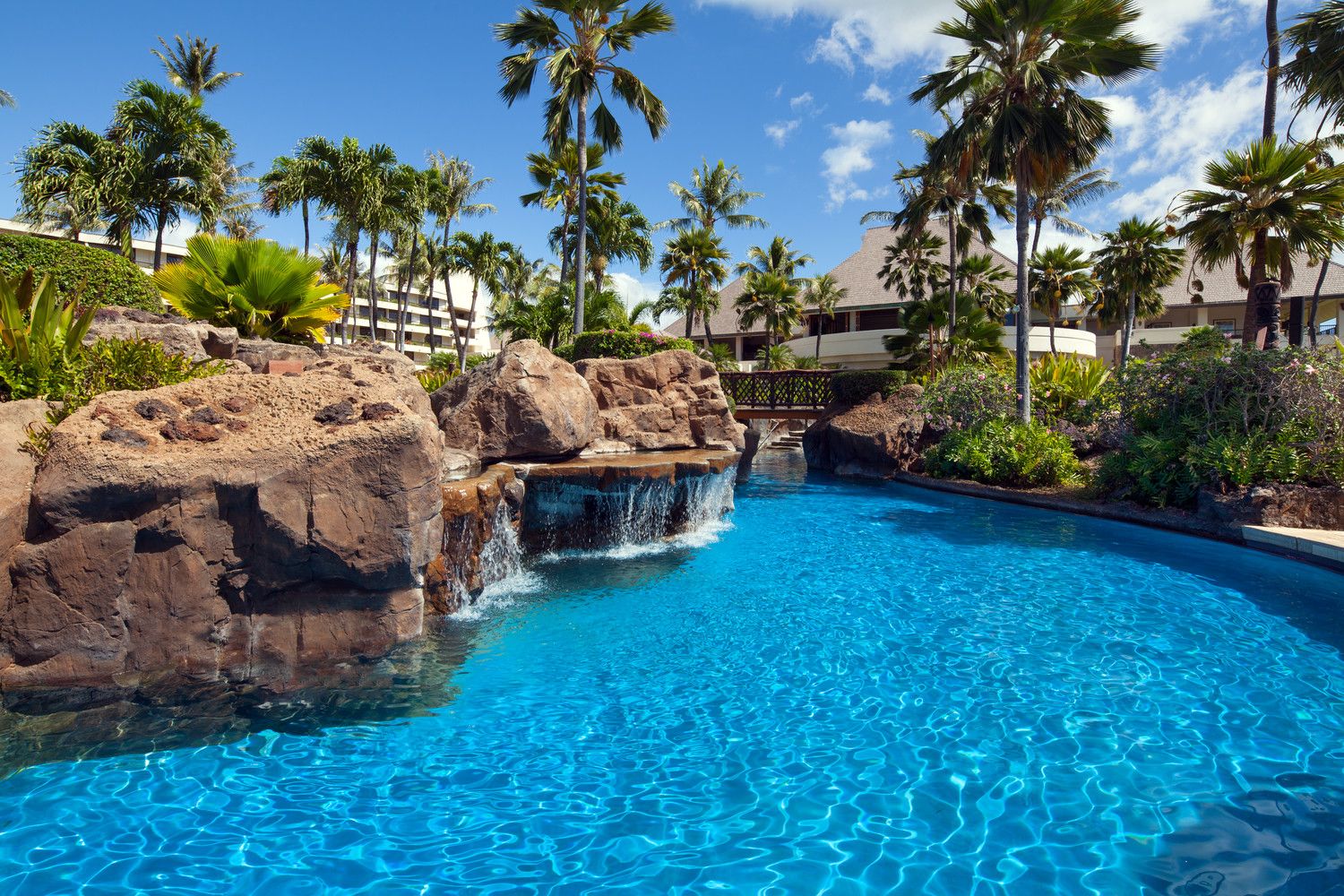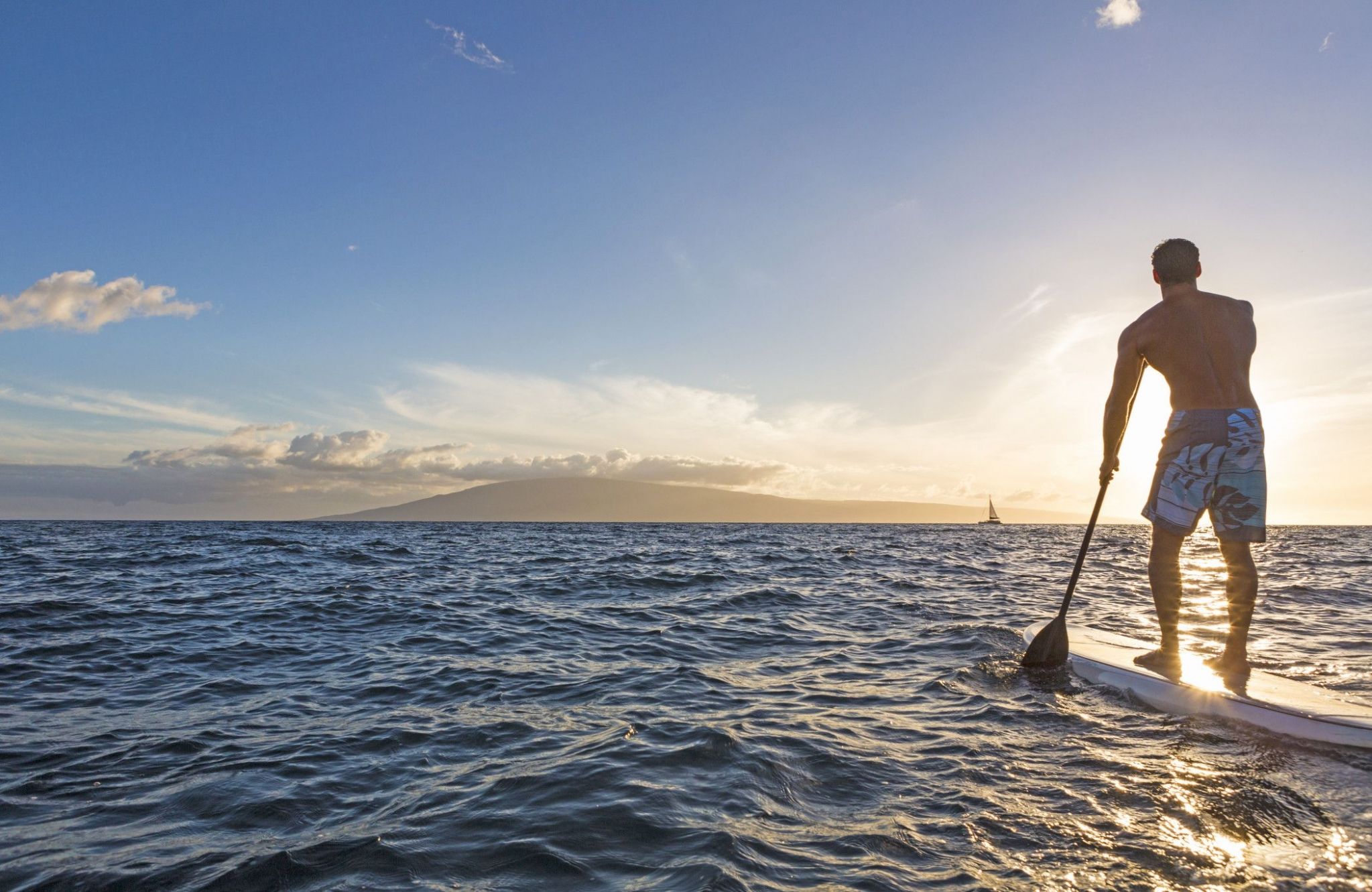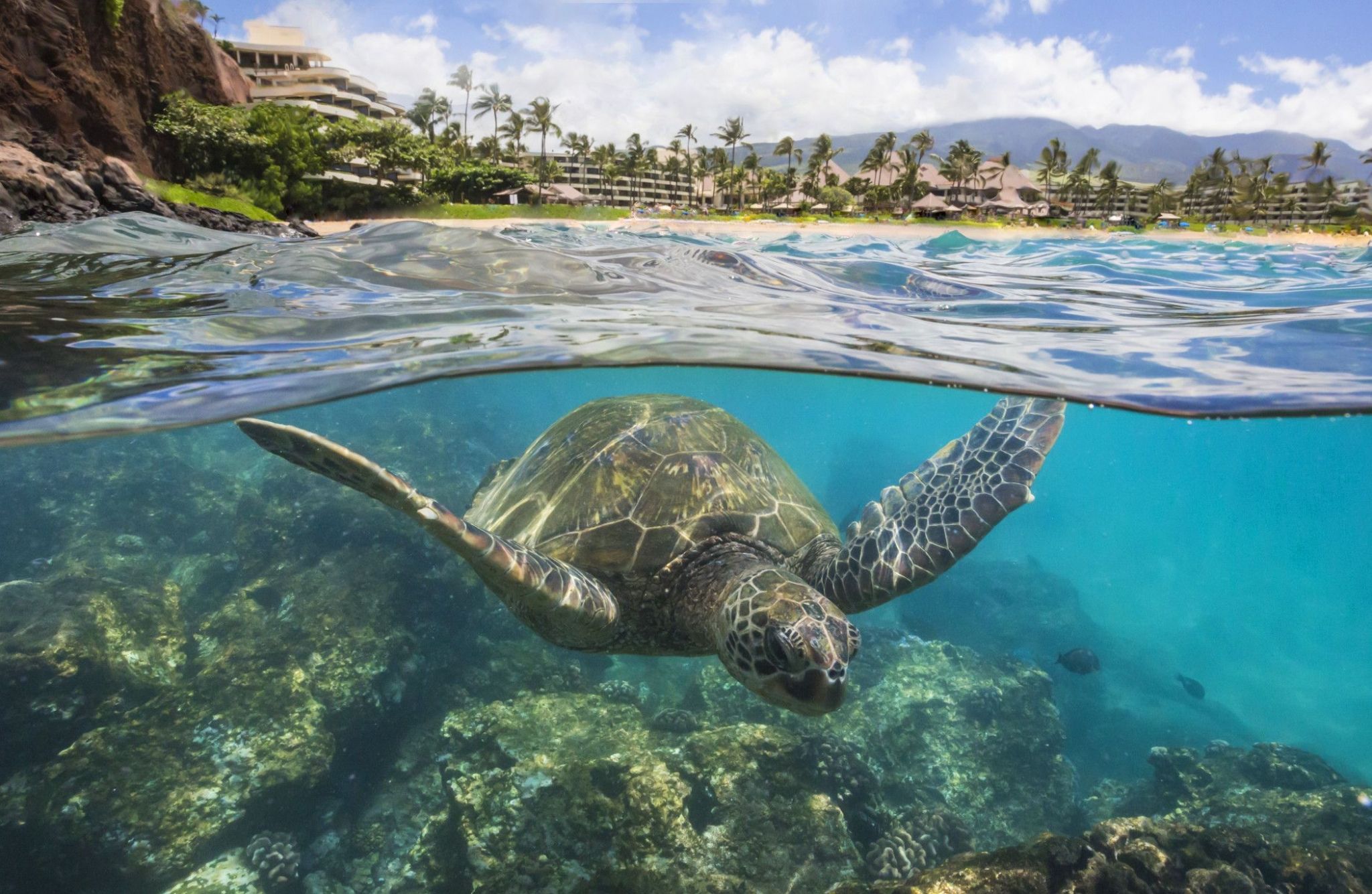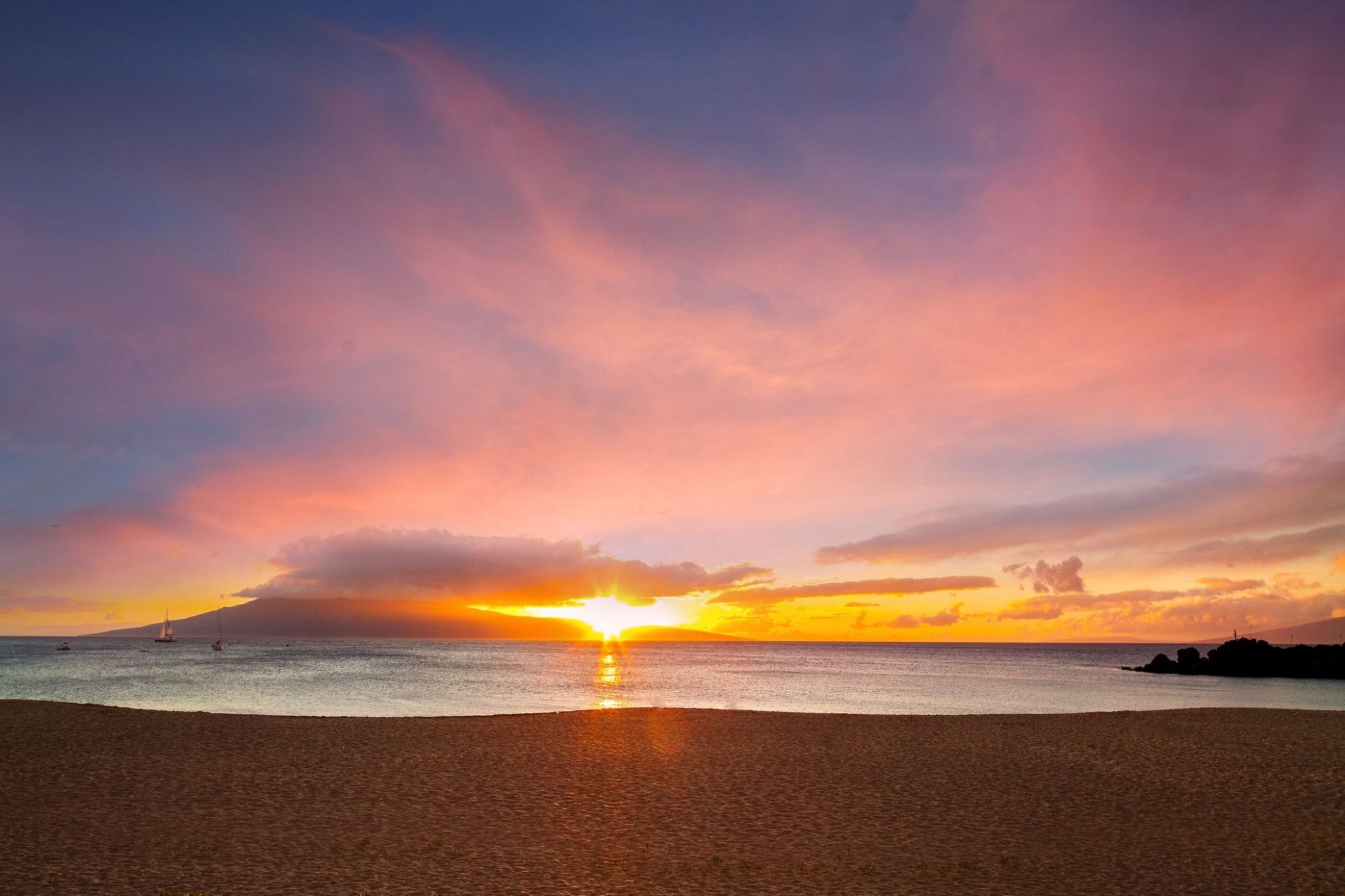 If you are interested in a Pool Lounge Chair, these are available on a "first come/first serve" basis and there is no charge. Should you prefer shaded seating, our pool gazebos are rented for $100/day and cabanas are offered at $55/day. You may reserve these in advance via email at
sheratonlagoon@aqualani.com
.
Please note that pool lounge chairs left unattended for more than one hour may be offered to other guests. Please advise our staff should there be any extended absence.
Rates are subject to change without notice.
NOTE: There are NO LIFEGUARDS on duty at the pool or on the beach. Parents/Guardians are reminded to watch children at all times.
Sheraton Maui Resort & Spa features a 142-yard fresh water swimming lagoon that meanders through tropical gardens and under wooden bridges. An outdoor jacuzzi set amidst lava rock formations and waterfalls cascading from lush tropical flower beds assure you that you are in Hawaii. With depths from one foot in our Keiki (Kids) Pool, to eight feet throughout the lagoon, guests of all ages will enjoy our water oasis.
The pool is open daily from 8:00 am until 8:00 pm and we provide towels for our guests at no charge. Two poolside bars compliment each end of the water system with tropical refreshments and hot barbecue specialties served throughout the day.
A professional pool staff provides professional tanning consultation, towels, cabana and gazebo rentals for refuge from the warm Ka'anapali sun.