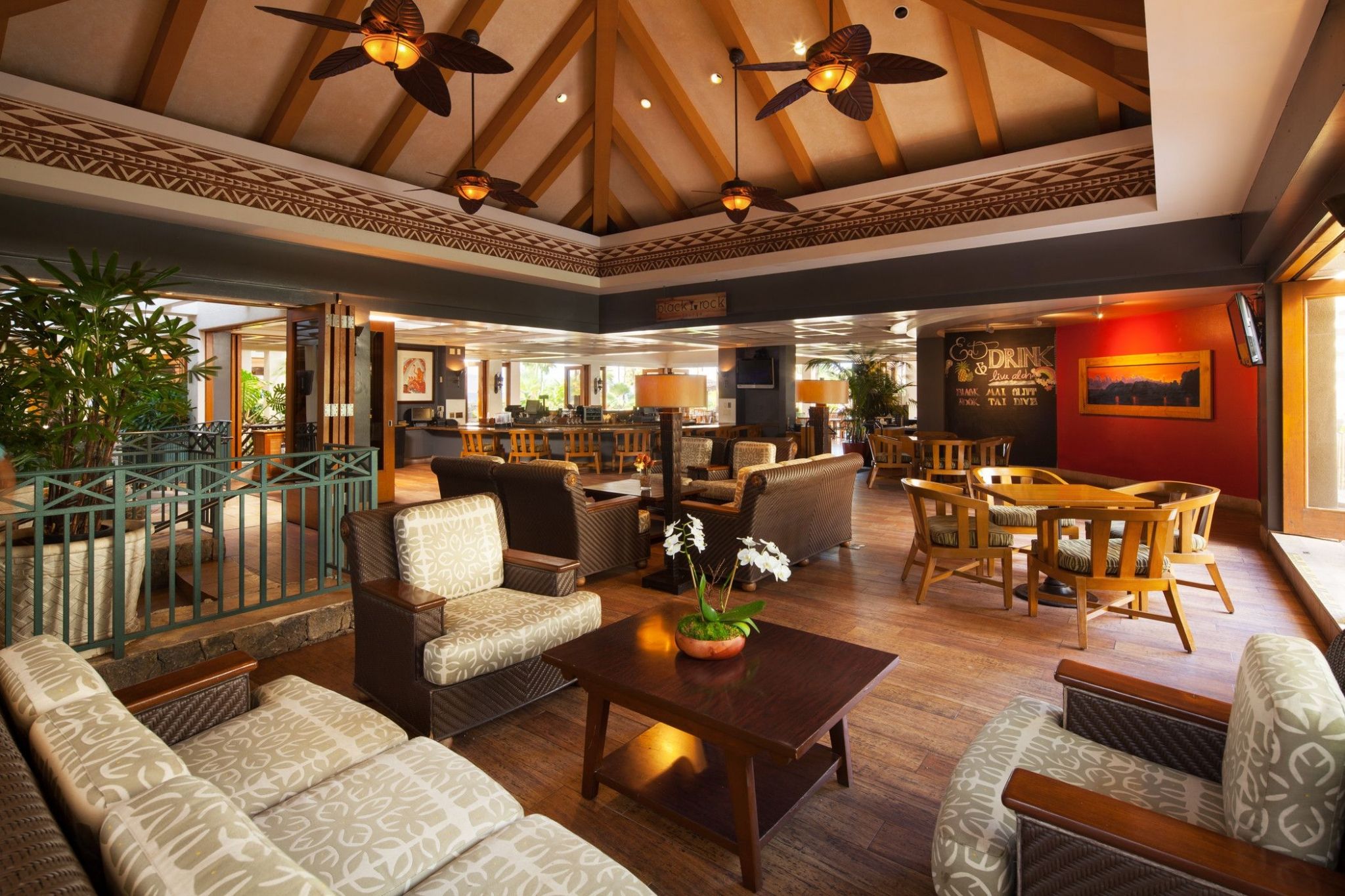 Black Rock Lounge
Specializing in craft cocktails, small production beers and wines, along with island inspired creative cuisines; Black Rock Lounge invites spirit and brew enthusiasts, foodies, and friends to discover a new twist on an old favorite.
Menus
Kama'aina guests receive 25% off food and beverage at Black Rock Lounge with valid Hawaii ID.
Hours
Cocktails: 5:30 PM - 10:00 PM
Light fare served: 5:30 PM - 10:00 PM
Aloha hour: 6:00 PM - 8:00 PM
All outlet hours of operation are subject to change without notice.